Financial Strategies for Your Ministry
Can WELS Investment Fund help your congregation and school?
Congregation leaders responsible for financial investments are invited to a free workshop and meal to learn about today's challenging markets and institutional investment portfolios available to WELS ministries.
 Thursday, February 7, 2019
MLC Cafeteria Conference Center – free meal provided
Two identical workshops at 12:00 pm and 5:00 pm
 WELS Investment Funds currently manages more than $200 million for more than 200 WELS-affiliated ministries, including Martin Luther College, several area Lutheran high schools, and more than 180 WELS/ELS congregations.
Anyone in your congregation and school who handles financial decisions will benefit from this presentation, which includes . . .
WELS Investment Funds overview
2018 market recap
Vanguard's market and economic outlook
James Holm, Executive Director of WELS Investment Fund, and William J. Burns, senior investment consultant in Vanguard Institutional Advisory Services, will provide clear, practical ways you can take advantage of lower-cost, professionally managed, institutional investment portfolios.
No sales pitch. No hidden costs. Just friendly advice from trusted professionals!
---
About the presenters:
Bill Burns, CFA
Vanguard Institutional Advisory Services
Senior Investment Consultant
William J. Burns, CFA, is a senior investment consultant in Vanguard Institutional Advisory Services® (VIAS™). His responsibilities include providing asset allocation and portfolio construction recommendations, investment policy consulting, and capital markets research for endowment, foundation, and defined benefit portfolios.
Before becoming a senior consultant, Mr. Burns was a member of the VIAS leadership team responsible for overseeing the investment analysts group. His team conducted research and analysis on the capital markets, investment products, and client portfolios to assist in the execution of best-in-class investment advice by the consultants.
Mr. Burns earned a B.S. from the University of Scranton and an M.B.A. from Saint Joseph's University. He is a CFA® charterholder, member of the CFA Society of Philadelphia and holds FINRA Series 6, 63 and 65 licenses.
---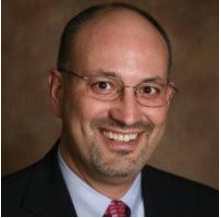 Jim Holm, WELS Foundation 
Executive Director
Mr. Holm has been an employee of WELS since 1996. He served as a WELS Christian giving counselor from 1996 – 2000, as WELS Investment Funds president from 2000 – 2008, and as WELS Foundation executive director from 2008 – present. Prior to joining WELS Mr. Holm was a financial advisor with American Express Financial Services. He is a graduate from the College of Financial Planning and is a CERTIFIED FINANCIAL PLANNER™ certificant.