Dr. Kari Muente--Theory to Practice: Navigating Through Today's Curriculum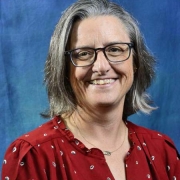 Dr. Kari A. Muente serves as a professor of social studies education at MLC. She earned a Ph.D. in learning, teaching, and curriculum with an emphasis in social studies education from the University of Missouri. Her scholarship focuses on the curriculum and instruction decision-making process, explicitly implementing the Universal Design for Learning (UDL) framework, culturally responsive pedagogy, and inclusive education and practices in a general education classroom. At MLC, Dr. Muente teaches content-level and teacher education courses: World Regional Geography, U.S. Government, Economics, and the Middle and Secondary Level Teaching Social Studies method course. She currently serves as division chair of the Middle and Secondary Education Division. 
Dr. Ben Clemons--Culturally Responsive Pedagogy: Why Is It Important for Lutheran Schools?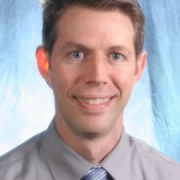 Dr. Ben Clemons has served as a classroom teacher at Mt. Lebanon Lutheran School and as a principal at Risen Savior Lutheran School, both in Milwaukee. He has also served a year in China, teaching English at Hangzhou Normal University. He is currently serving at Martin Luther College as the professor of urban educational ministry and as the academic dean of education. Karyn Clemons, Ben's wife of 16 years, teaches English at Minnesota Valley Lutheran High School in New Ulm, Minnesota. Together they have three children, Olive, Ramona, and Julius. Ben is a graduate of Martin Luther College ('03) where he majored in elementary and secondary science education. He earned his master's degree in science education at Wisconsin Lutheran College ('14) and recently completed his Doctorate of Education, specializing in urban leadership, from Johns Hopkins University ('21).
Prof. Peter Baganz--The Lutheran Middle: Social Studies in Lutheran Schools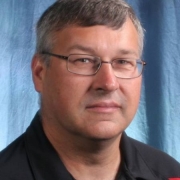 Professor Peter Baganz has 27 years of experience teaching history and social studies in Lutheran schools. He began his ministry in a grade 4-5 classroom in Bylas, Arizona, before spending 19 years teaching history and computers at Huron Valley Lutheran High School in Westland, Michigan. He currently is a professor of history at Martin Luther College in New Ulm, Minnesota, where he also serves as chair of the History/Social Sciences Division. Peter's education includes degrees from Dr. Martin Luther College, Marian University, and Eastern Michigan University, as well as additional coursework in a doctoral history program at the University of North Dakota. Besides reading and studying history, Peter loves to travel, having visited all 50 states as well as 15 different countries. His wife, Christine, is also a Lutheran school teacher, currently teaching Kindergarten at St. Paul's Lutheran School in New Ulm. They have a son, Jacob, who is 10 years old and who has inherited his father's love of history.
Prof. Aaron Robinson--Building Relationships in Lutheran Schools that Include All Nations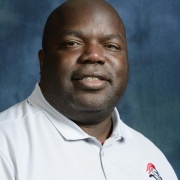 I began my ministry starting a congregation in one of the most diverse communities in America (Sure Foundation Lutheran Church in New York City). I was fortunate to serve 12 years as an educator, coach, and campus pastor in two WELS area Lutheran high schools (St. Croix and WISCO). I also served as pastor of Fairview Lutheran Church in Milwaukee, as director of discipleship at Kingdom Prep Lutheran High School, and as chairman of Northside Lutheran Ministries. I'm currently the cultural diversity coordinator and an English professor at Martin Luther College. I also serve as the chair of Joshua Urban Ministry Program (JUMP), which works with the seminary to train Black men in Milwaukee for pastoral ministry.
Megan Kassuelke, Director of Cultural Engagement--Building Your Cultural Competence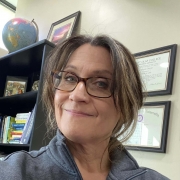 Megan has worked in international education for 13 years. She is currently the director of Cultural Engagement at Martin Luther College, and serves as Primary Designated School Official (USCIS designation), study abroad coordinator, teach abroad advisor, and intercultural educator. She has her master's in ethnic and multicultural studies and is a qualified administrator of the Intercultural Development Inventory (IDI), a tool that is widely used for assessing and building intercultural competence. 
Prof. Tingting Schwartz--Serving Culturally and Linguistically Diverse Students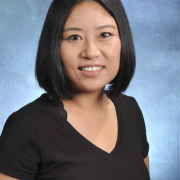 Tingting Schwartz serves as professor of history/social science and secondary education, which gives her the privilege of teaching Introduction to Minority Cultures, History of Modern China, Teaching World Languages and Culture, and Intercultural Learning for Christian Ministry at Martin Luther College. She also serves as the international coordinator at the MLC Cultural Engagement Center.
She is blessed to have a bilingual husband, Daniel Schwartz, who works with international students at Minnesota State University-Mankato, and three bilingual children. She is a curator of a Chinese blog called 双语小孩Bilingualkids. On Saturday mornings, she leads Chinese Story Time at Blue Earth County Library in Mankato. As a Christian, educator, immigrant, and mom of three, she enjoys sharing Jesus, bilingualism, and multicultural education with people in her life.