Ask A Librarian is for you, our patrons. Can't find what your looking for? Need to contact one of the librarians for help? Having trouble accessing the library resources. Have you noticed that a link to a resource is broken? No question is too small, we're here to help. You can connect to a librarian by phone, email, or stop by and visit with us in person.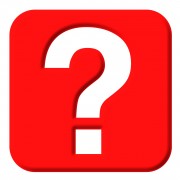 Library Office 
Day Hours (7:30 am to 5:00 pm) Library Office:

(

507) 354-8224 ext. 242


Evenings & Weekends:

Library Office:

(

507) 354-8224 ext. 242
The students at the circulation desk will be available to answer your calls from 5:00 pm to midnight and during open hours on the weekends. If no one picks up your call, please try again. See Hours.
The MLC Library staff will try to answer your questions, within 24 hours.
Media/Reference Librarian
Reference is a service that provides answers to brief, factual questions, information about the library catalog, library services and programs.
ext. 279 from 8 am to 12 pm

ext. 209 from 12:30 to 4 pm
The Reference Request Form allows you to submit questions to the reference librarian via email. Replies are usually received within 12-48 hours.  Please be as complete and specific as possible. This will help us provide you with the best answer.
Library Technical Services 
If you are having problems linking to online resources, or would like to report a connection problem, send an email to the Library Website Manager. Please be as complete and specific as possible with your comment or question.
An online service for information and research help available to all Minnesota residents and students 24 hours a day, 7 days a week. AskMN is a cooperative service of Minnesota libraries.
Hours
---
Regular Hours

Monday – Friday:   open 7:15 am – midnight
Saturday:   open 11 am – 5 pm
Sunday: open 1:pm – midnight