SR Education Group just named Martin Luther College's Graduate Studies program the 2018 Best Online Christian College in the nation!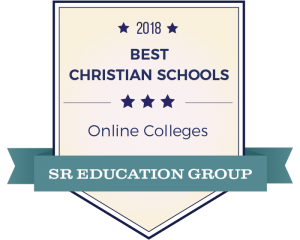 Using affordability and academic rigor as its criteria, this group evaluated all 328 accredited Christian colleges in the United States that offer at least one fully online program. MLC offers three online master's degrees comprised of eight different programs:
·       MS-Education (ed tech, special ed, instruction, leadership)
·       MS-Educational Administration (principal, early childhood director)
·       MA-Theological Studies
Noting both our academic strength and our affordability, SR Education Group put MLC at the very top of the list. CLICK HERE to see their list.
For some perspective, note that other colleges notching in the top 25 are Hamline University (MN), Augustana University (SD), and Valparaiso University (IN).
We are grateful to all WELS congregations and individual donors who support MLC. It is your gifts that allow us to keep our tuition low and the quality of our professors and programs high.