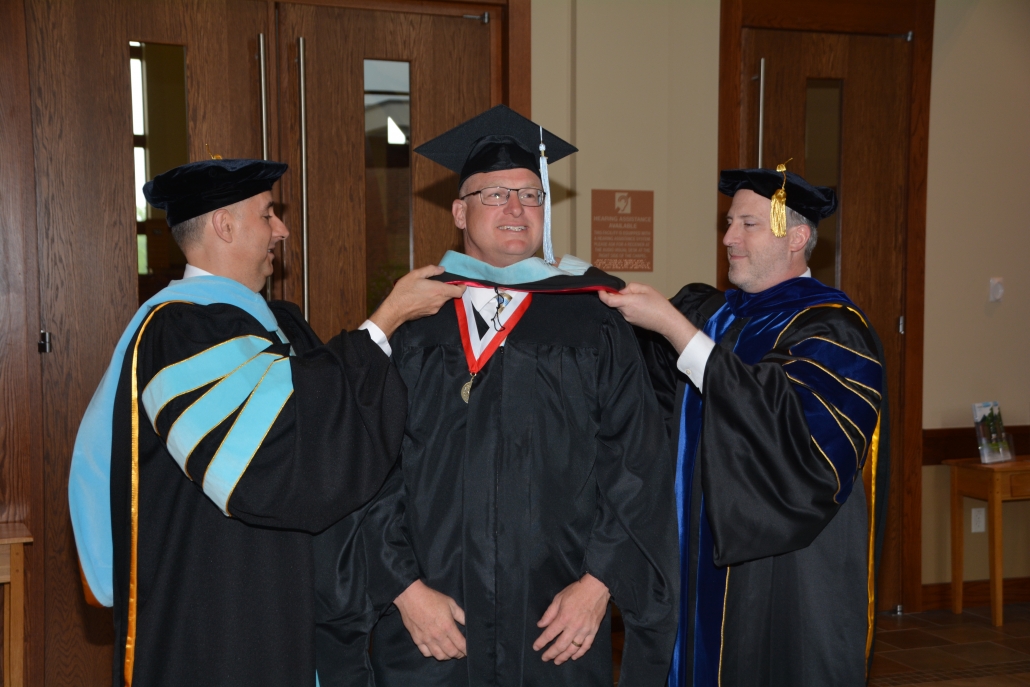 On graduation day, both on-campus and adjunct graduate faculty participate in the graduation ceremony in their full regalia.
Afterward, they join in a reception with master's graduates and their families. Later that day, the graduate faculty enjoys a reception and meal.
Most important, the entire graduate faculty meets after dinner to discuss important concerns regarding the graduate program. It is hoped that all graduate faculty members can be present for this wonderful day.
All Faculty Attending MLC's Graduation Ceremony and Banquet
Friday, May 12
7:30 pm
Commencement Concert
Saturday, May 13
8:00 am
Gowns On — Chapel Basement
8:15 am
Graduate Hooding Ceremony — Chapel Entry
8:45 am
Photos — Chapel Altar Area
8:50 am
Graduate Interviews
9:50 am
Line Up — Chapel Entry or Outside (Depending on Weather)
10:00 am
Commencement Service — Gymnasium
11:00 am
Graduate Receiving Line — Chapel Entry or Outside (Depending on Weather)
11:45 am
Reception/Luncheon for Master's Graduates

New Ulm Country Club
1 Golf Dr. New Ulm MN

Travel southeast on Summit Ave. until you can't travel any farther, and you will be at the Country Club. (The college is located on the corner of Summit Ave. and Center St.)

2:30 pm
Call Service for Undergraduates (LSC Gym)
4:00 PM
Graduate Faculty Social Hour

Best Western Plus
2101 N Broadway New Ulm MN

5:00-6:00 pm
Dinner

Best Western Plus–New Ulm MN

6:00-8:00 pm
Graduate Faculty Conference

Best Western Plus–New Ulm