Need a practical inservice topic?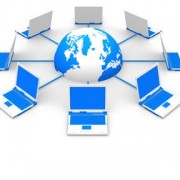 Our webinars offer a short, concentrated format for studying current topics in education.
Courses Include:
WEB0101 Understanding Learner Differences
WEB0102 Differentiating Instruction to Benefit All Learners  
WEB0103 Blend, Enhance, Flip: Recipes for Hybrid Learning
WEB0104 Instructional Strategies for Students with Attention Disorders
WEB0105 Instructional Strategies for Students with Literacy Disorders
WEB0106 Instructional Strategies for Students on the Autism Spectrum
WEB0201 (formerly WEB2001) Principles of Public Speaking
WEB0801 Teaching the Faith: Will We Instruct or Indoctrinate?  
See Webinar Catalog for course descriptions.
Attention Principals and Early Childhood Directors
Please contact the Office of Continuing Education if you would like to schedule a specific webinar for a specific week.
     What is a Webinar? Take a Look!