In celebration of 500 Years of God's Blessings through the Lutheran Reformation, students participated in three campus competitions,  an art contest, a hymn contest, and a T-shirt design contest—all on Reformation themes.
Congratulations to our winners!
Art Contest Winner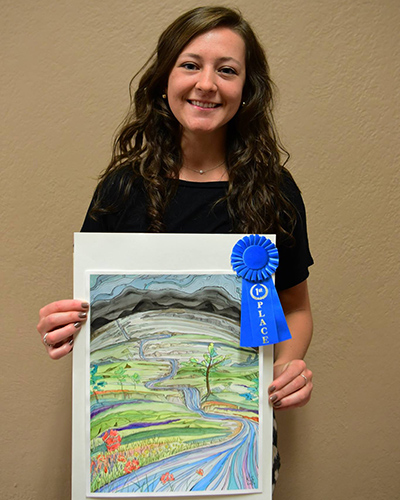 Kylah Schroeder
Title of Piece: Out of Darkness, Into Light
Medium(s) Used: Watercolor, pen and ink
Artist's Statement: This piece is a symbolic representation of Luther's Reformation. As a river in the shape of the year "1517" flows through the landscape, the desolate background transforms into a foreground full of life. This is meant to signify God's work through Martin Luther to bring his people out of the dark despair of work righteousness and reconnect them to the beautiful truth of His Word. While we remember Luther's nailing of the 95 Theses in 1517, we recognize that our triune God was at the heart of the Reformation–depicted subtly in this piece by the hidden hand of the Father, a cross-like tree representing God the Son, and fiery flowers representing the life-giving Spirit. God grew his people spiritually through the Reformation's main message–justification by grace through faith in Christ alone–and five hundred years later, we celebrate that he continues to save and sustain us with the same living water today.
Hymn Contest Winner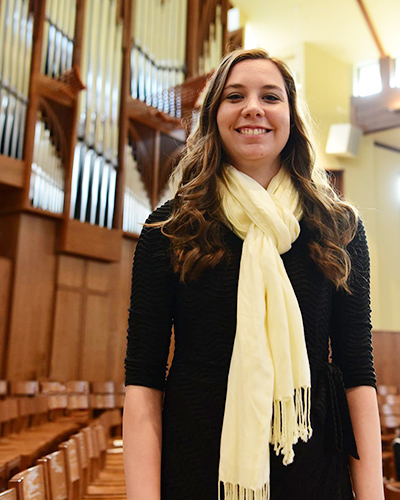 Raquel Freese
Title of Hymn: We Marvel
Author's Statement: "We Marvel" is a hymn focusing on the four solas (by Scripture alone, by Christ alone, by faith alone, and by grace alone). The perspective is that of a believer pondering the incredible way that God grants us salvation- much like Martin Luther must have as he discovered the biblical truths outlined in the hymn. The tune and music are original as well as the text.
T-Shirt Contest Winner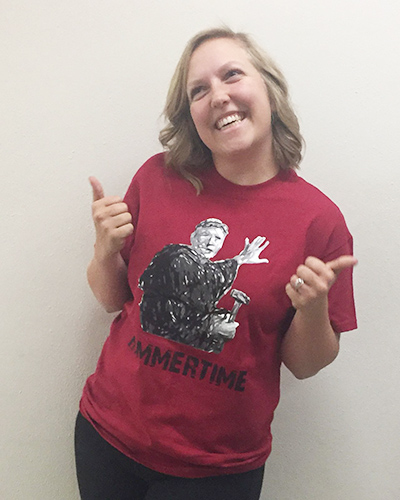 Hannah Uher
Artist's Statement: This design is a reference to the MC Hammer lyrics when he says "Stop. Hammertime!" I pictured Martin Luther saying "Stop!" to the Catholic Church, "Hammertime" as he nailed his 95 theses to the church doors.